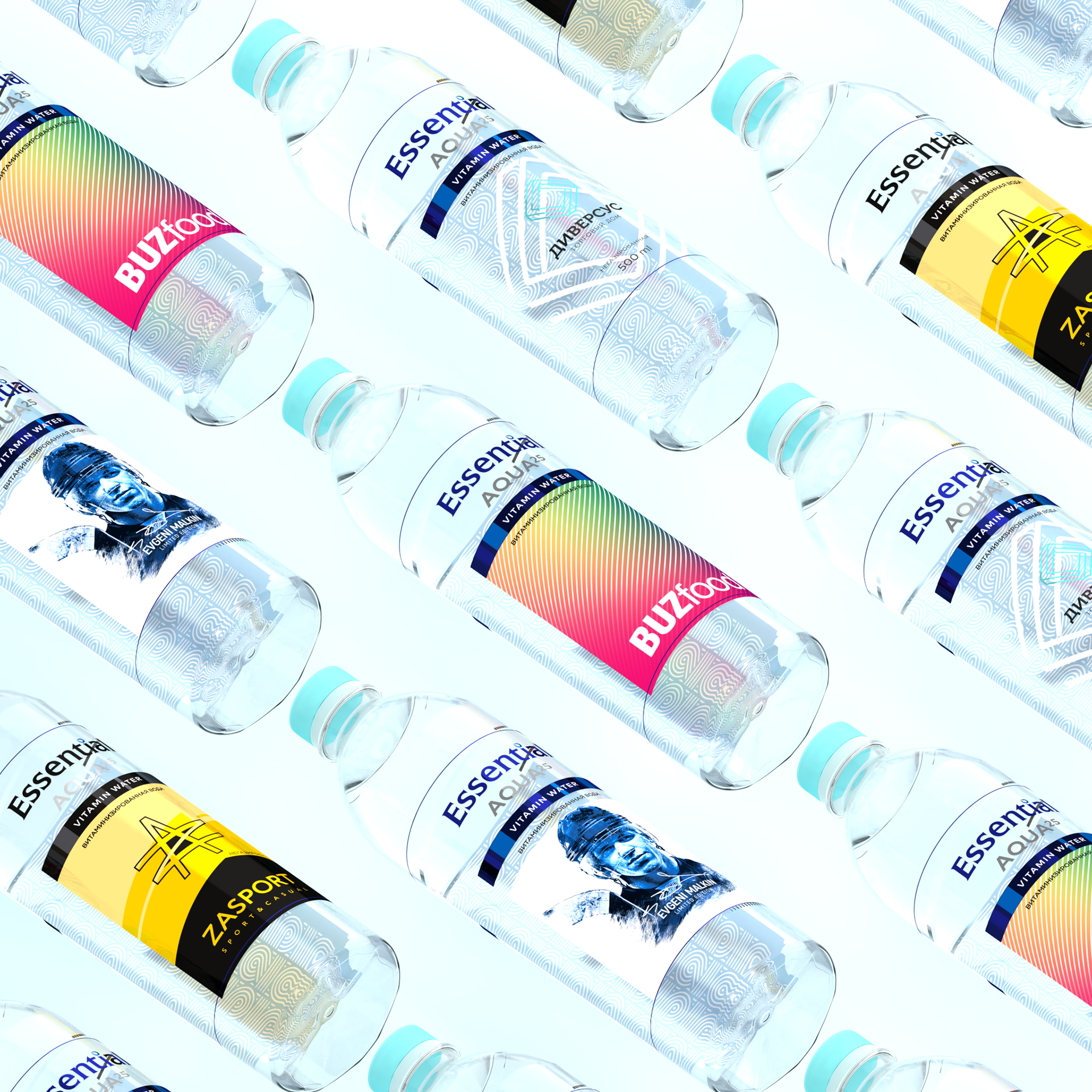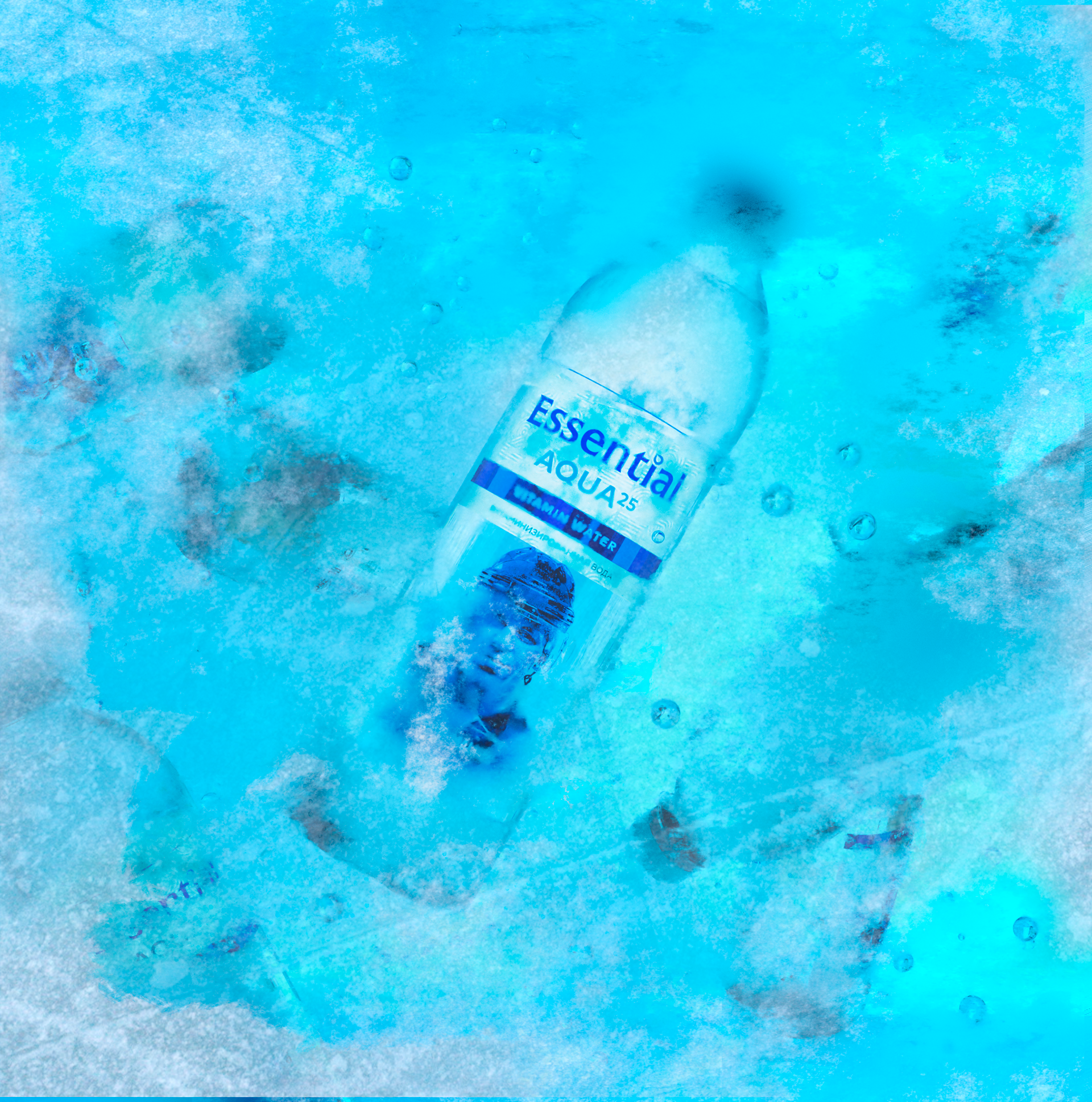 Essential EVGENI MALKIN edition
. 
Yevgeny Malkin - Russian hockey player, central forward of the Pittsburgh Penguins NHL club and the Russian national team. Three-time winner of the Stanley Cup at the Pittsburgh Penguins, two-time world champion, participant of three Olympic Games.
He is the ambassador of the brand of this water line.
The composition is based on the refreshing effect of ice and hockey, nothing like cold water, right?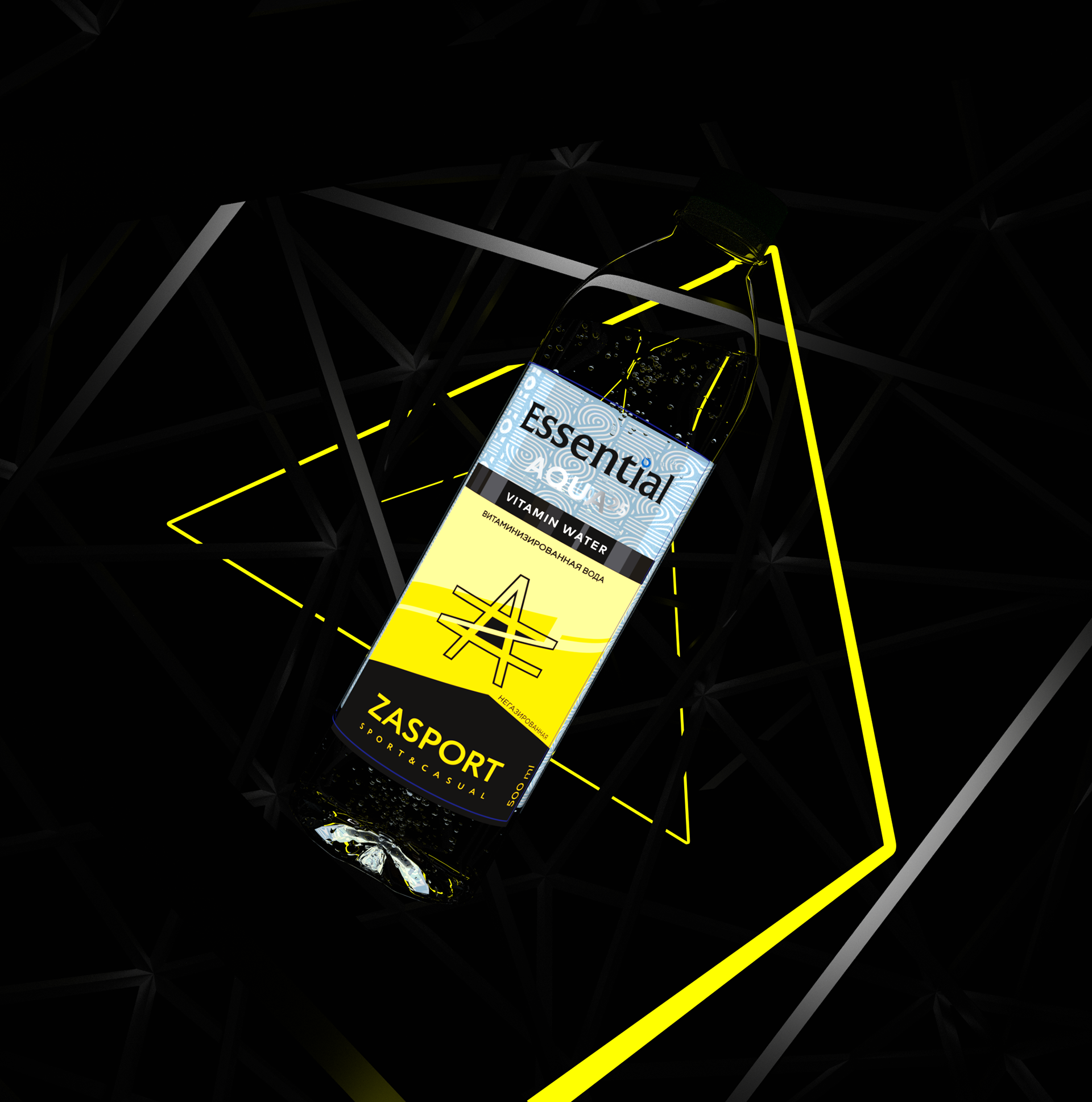 Essential Aqua x Zasport collaboration edition
Zasport-Olympic uniform of Russia, branded clothing.
The basis of the composition punching through the mist of the beam symbolizing the athlete's sporting way with vertical ascents and falls leading to the unknown tops of achievement.The spiral is the symbol of infinity, because there's no such thing as perfection.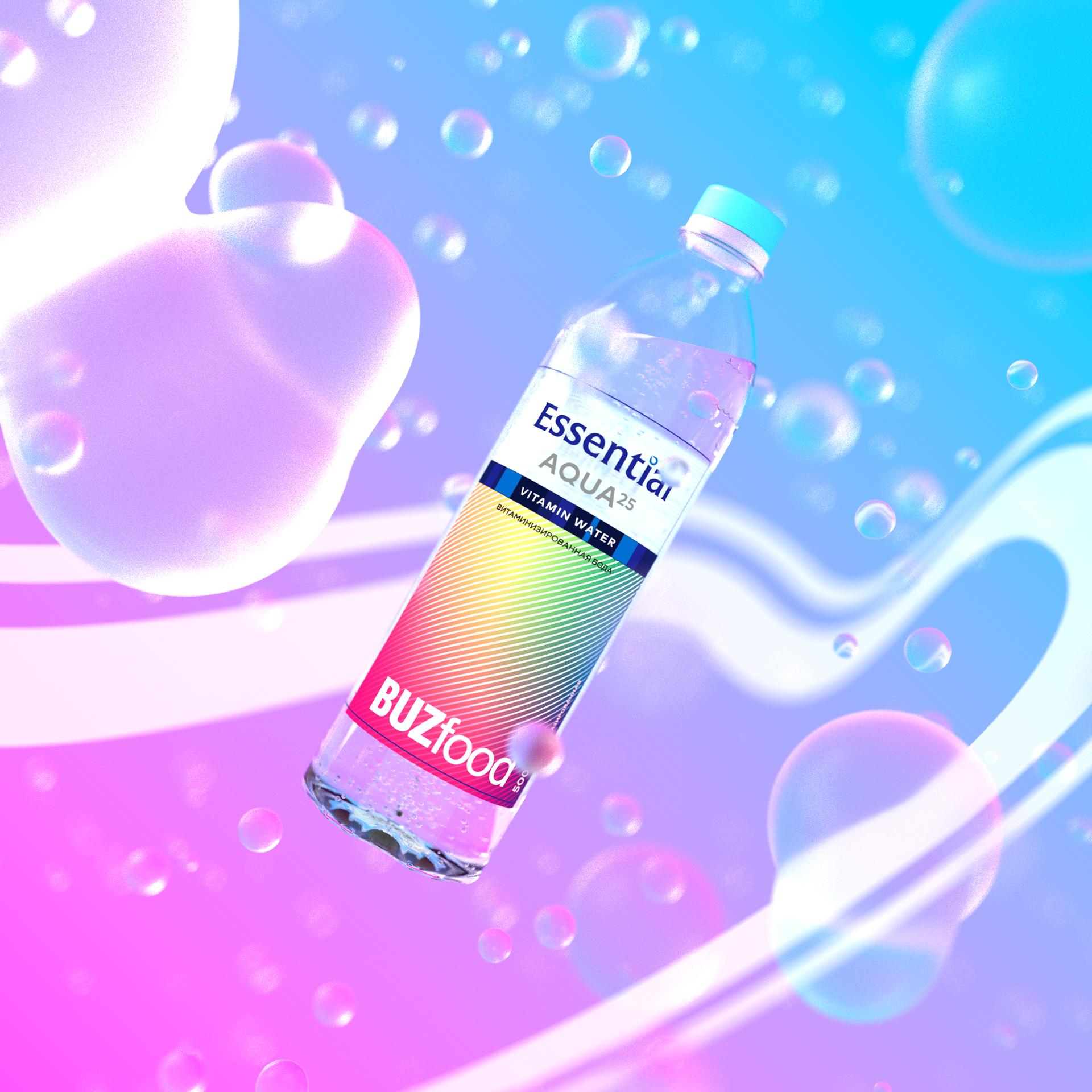 Essential Aqua x BUZfood collaboration edition
BUZfood - retail brand founded by Olga Buzova (a famous Russian TV presenter and businessman, currently a politician).
Composition based on the concept of lightness and movement. Dynamic shapes and soft colours as an element of naturalness. The products are positioned as a tonic drink for athletes and for those people who take care of their health.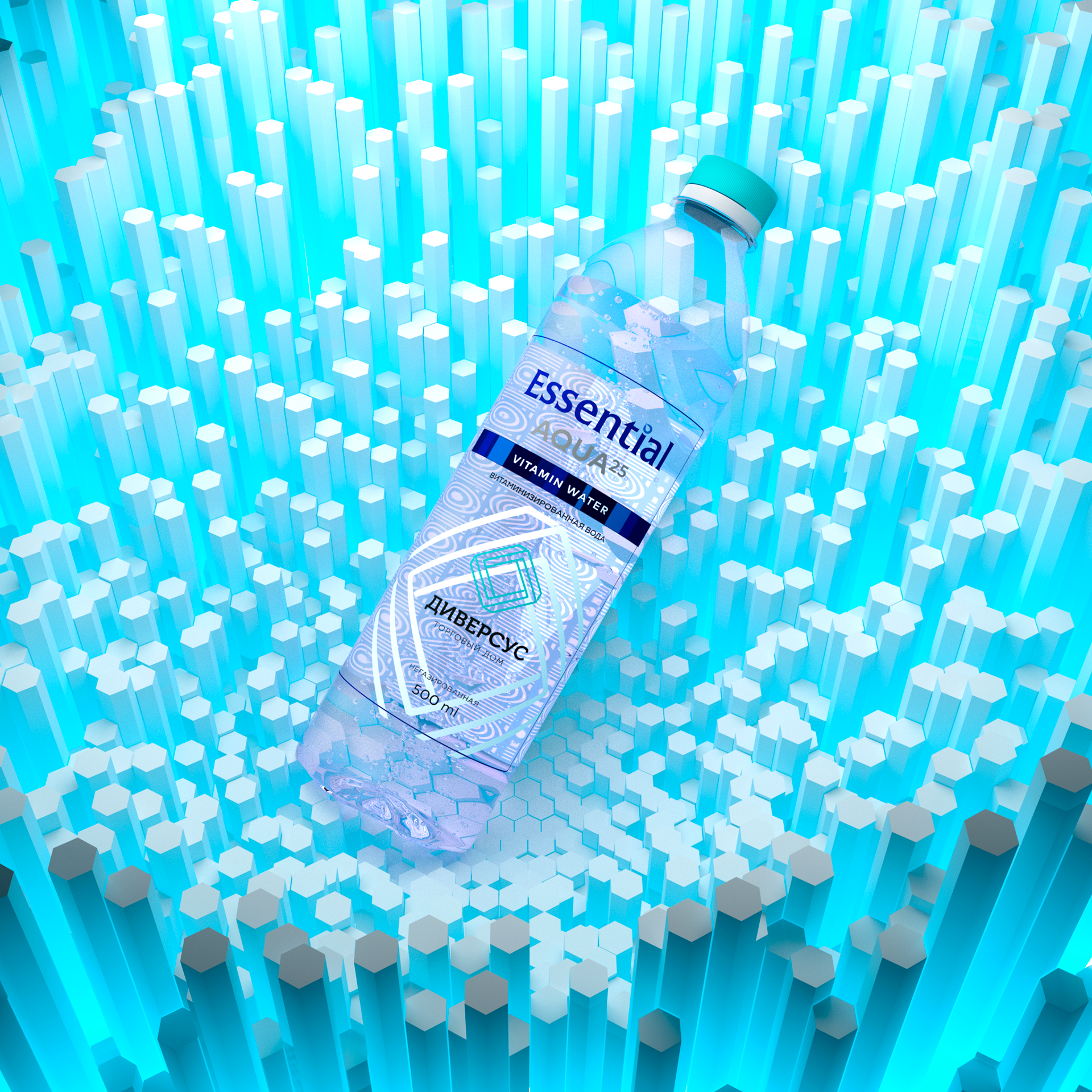 Essential Aqua - Diversus Group Sale house edition
The composition is based on verticals. Hexagons as a symbol of constructivism that plays a big role in diversification business and investments. The ascent of hexahedrons is a symbol of development of the companies included in the group.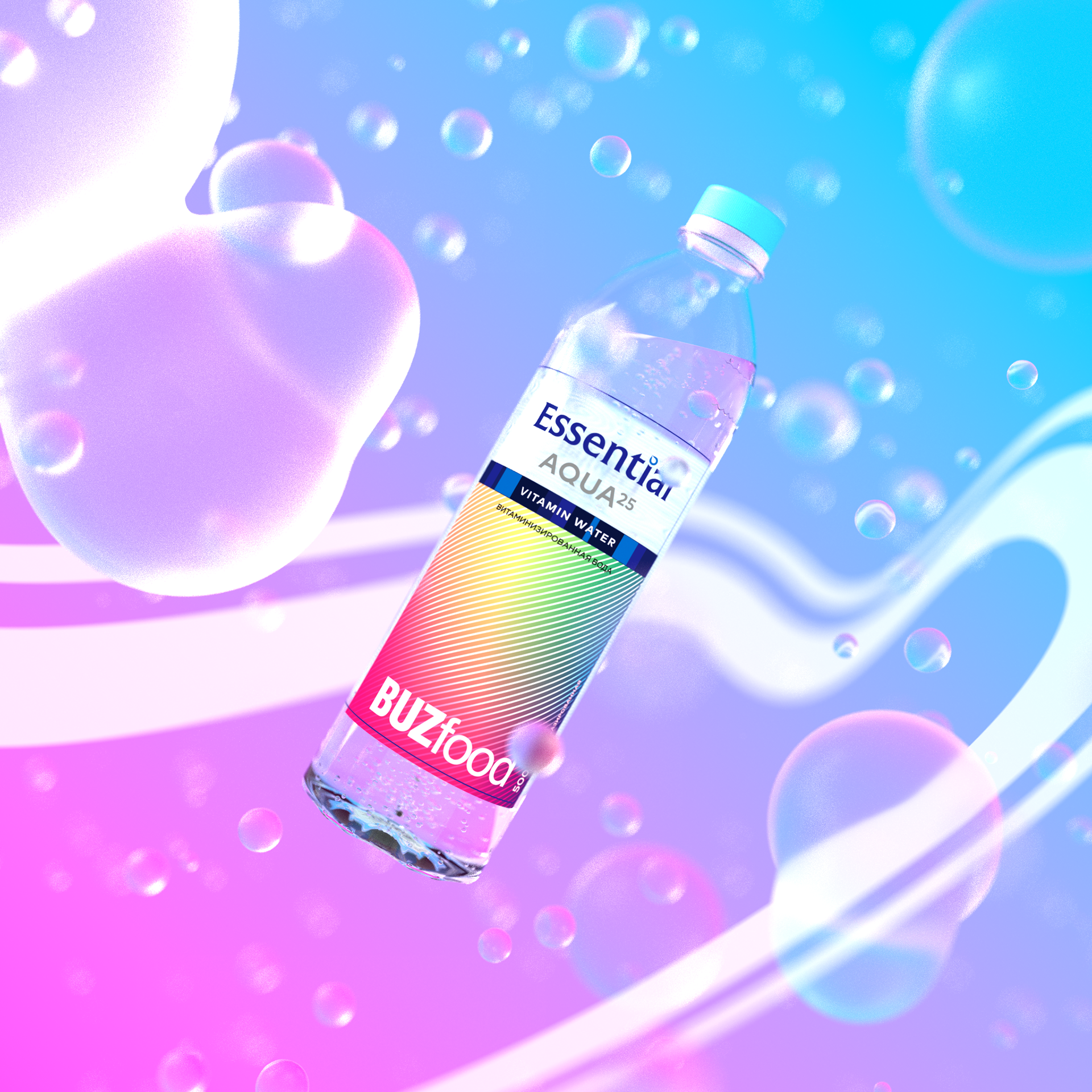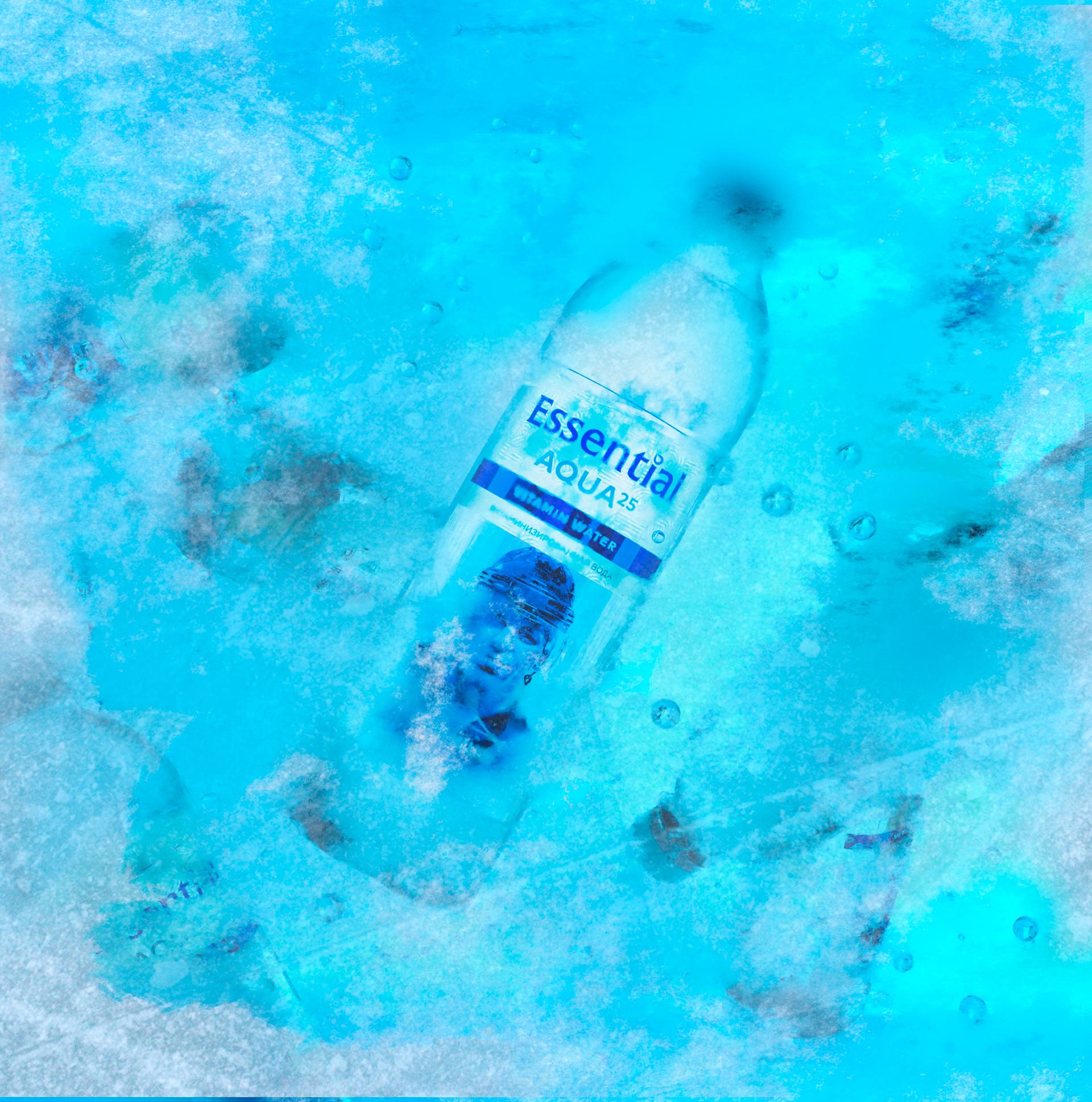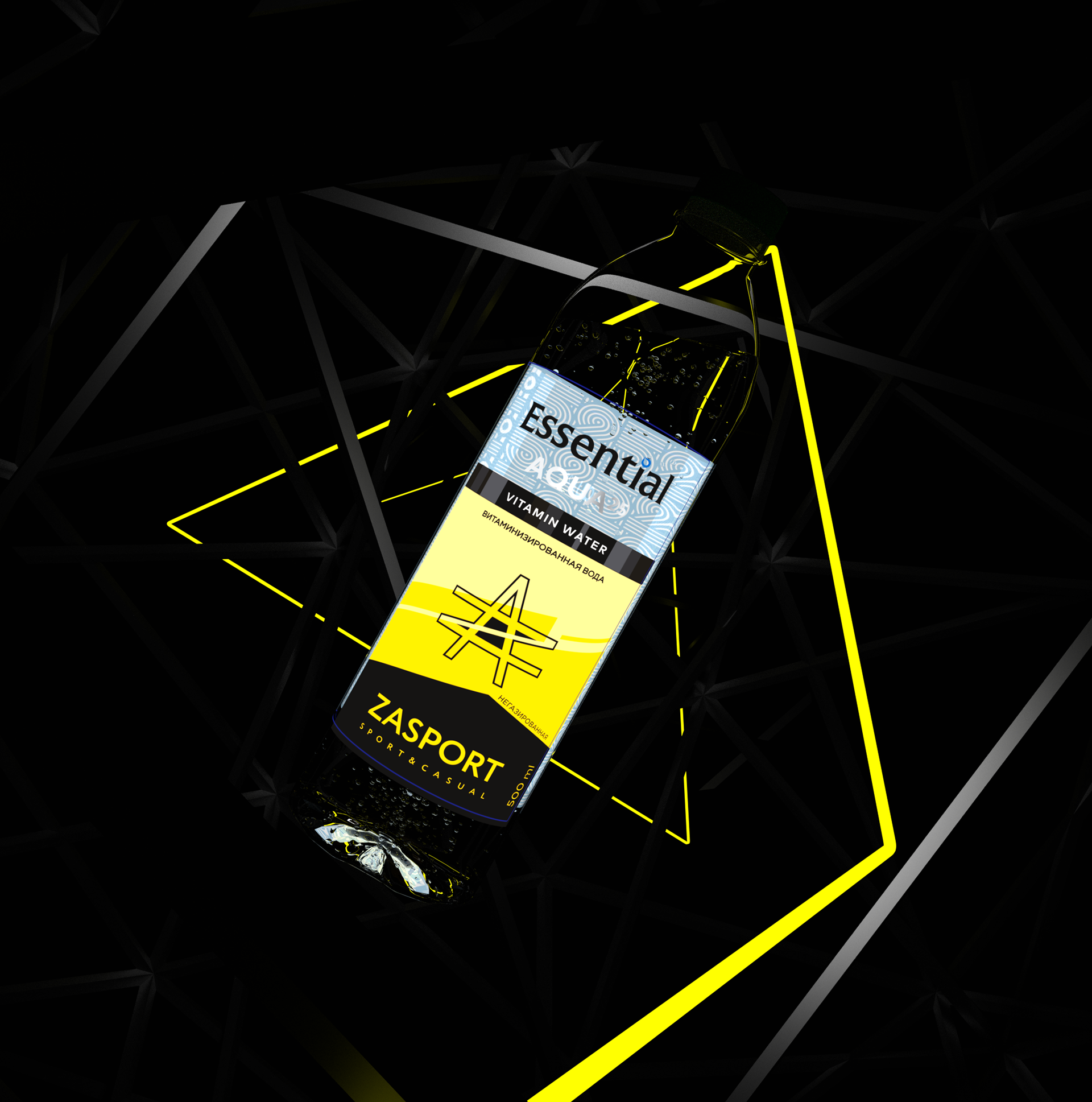 Visual aidentity of vetamin water- Essential Aqua: BuzFood edition , Zasport edition, Special Evgeni Malkin edition, Diversus Sale house edition.
Diversus grop - thank you so much for letting us work on this project.
All presented products can be purchased online and in stores - search -Essential Aqua.
 Art-director- Gleb Shishov
2019